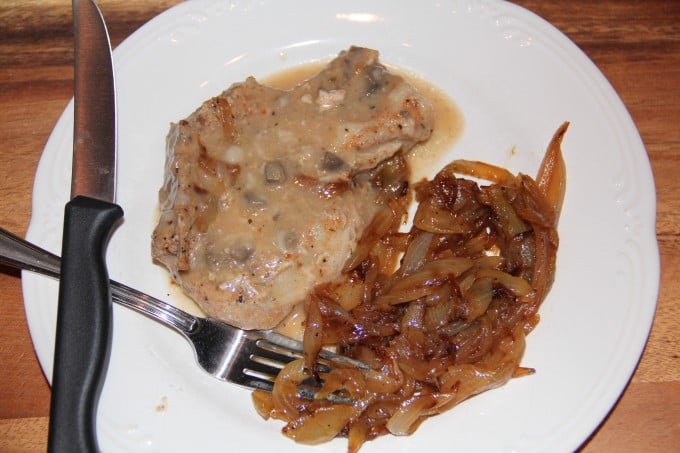 When I was growing up, hamburgers were a regular feature on my mother's menu. Ground beef was cheap, largely because we grew our own cows, and every kid loves hamburgers so there were no complaints about what was for supper. Mama usually fixed the hamburgers in a cast iron skillet and I still prefer them that way over grilled. She also threw in some onion slices and fried those along with the burgers. I don't remember being particularly crazy about the onions back then, but I sure love them today anyway you want to prepare them. Caramelized onions are the best, but they do take a while, and if I'm making skillet hamburgers I always throw in a few slices of onion and let them get soft and brown. When I have some time though, I like to make caramelized onions. They are one of those magical foods that can transform a dish from ordinary to wow! extraordinary. You can serve them with pork, beef, chicken, pasta, pizza, or just about anything that needs an elevation in flavor. The best part is, you can make up a big batch of caramelized onions and keep some in the refrigerator and freeze some in smaller portions for ready access.
Caramelizing onions draws out the natural sweetness and imbues the onions with a dark amber color. The process will take about an hour. You need a large, wide-bottomed skillet, preferably cast iron or stainless and not non-stick. Start with about 4 large onions. Doesn't matter what kind, I just use what I have available. Spanish or yellow is probably best, but I use white or red too. The only ones to stay away from are Vidalia because they will become too sweet in the caramelization process; however, having said that, I sometimes throw in at least one sweet onion if I have any. I just wouldn't do the whole batch with sweet onions.
Slice the onions pretty thinly. I cut them in half and then cut the halves in half.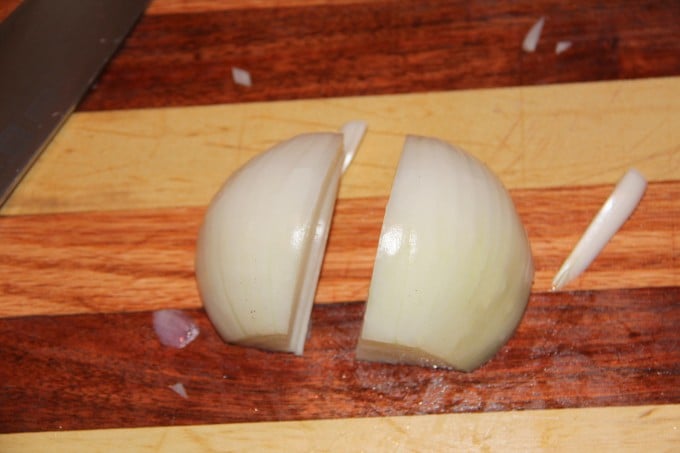 Start from the outer edge and work your way in.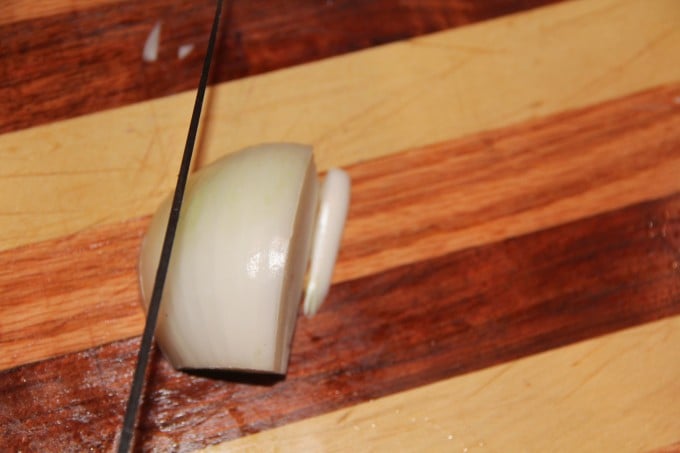 Slice into the onion about 1/4 of an inch.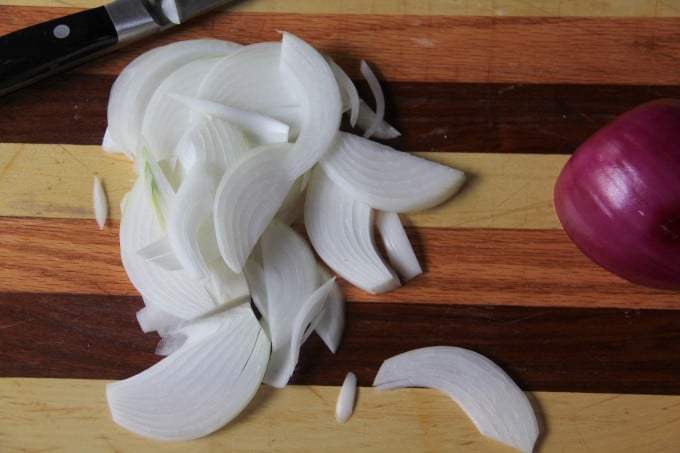 You should end up with several cups of onions. I don't measure, just pile them all into a big bowl.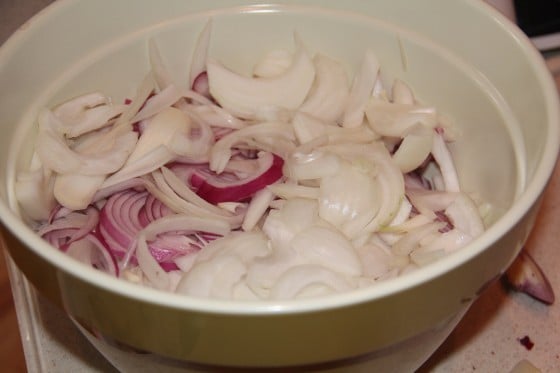 Put some olive oil and butter in a skillet and turn to medium-high. Then add the onions a little at a time until all are well coated with butter. Sprinkle with about a teaspoon of kosher salt and stir well.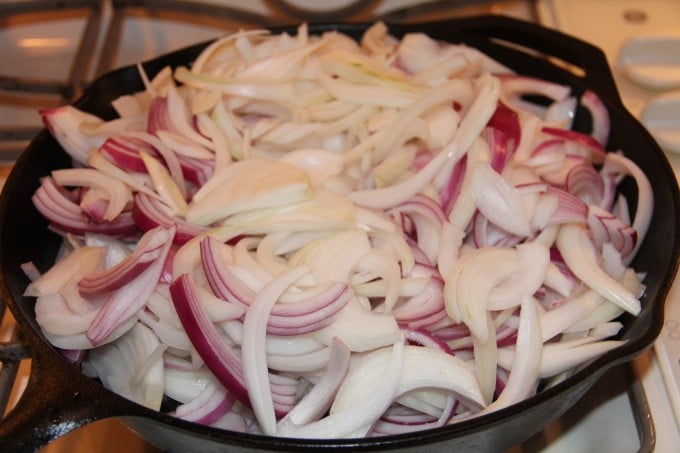 Stir gently every few minutes, lifting the ones on the bottom and switching with the top. After about ten minutes the onions should have cooked down slightly.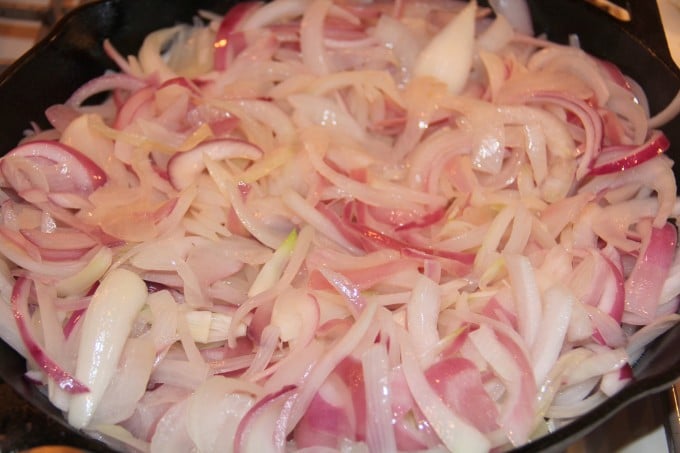 Keep cooking and stirring every 5-10 minutes. You want to allow a little build-up of goodness on the bottom of the pan, just don't let the onions burn. Scrape the pan when you stir. After about half an hour, if the onions start to dry out you can add a little more oil and/or a little water, no more than a tablespoon. I'll sometimes throw in a teaspoon of balsamic vinegar too, depending on what I'm using the onions for.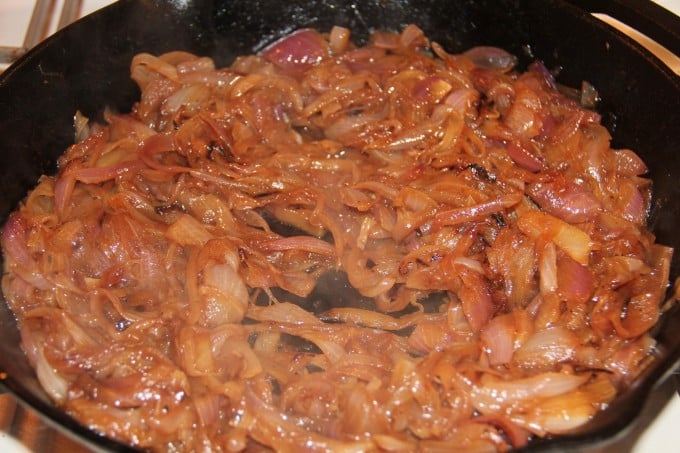 The onions will take about an hour to fully caramelize. You can't rush the process. Slow cooking draws out the natural sugar in the onions, which lends the nice brown color and sweet flavor. Toward the end you'll want to keep a closer eye and stir a little more often as the onions will start to stick a little more. You may have to add a bit of water but do it a teaspoon at a time.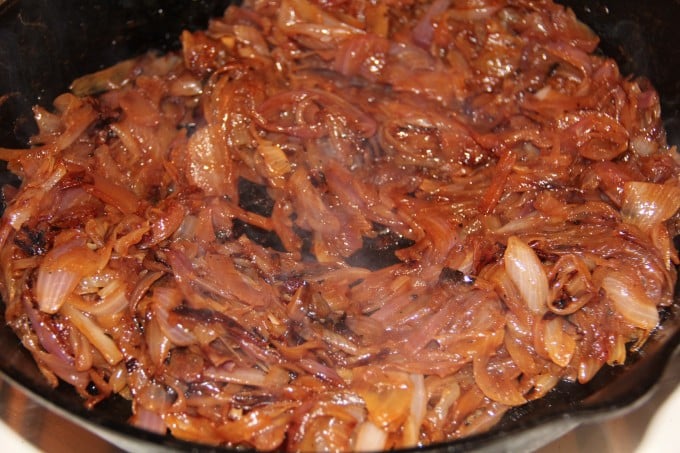 Once the onions are as brown as you want them, allow to cool and then store in the refrigerator for about a week or portion into freezer bags and store in the freezer.
How to Caramelize Onions
Caramelized onions are easy to make at home and add a touch of wow to many recipes.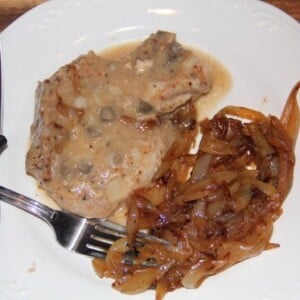 Ingredients
6

cups

Onions, sliced thin

5

tbsp

Olive oil, about 1/2 tablespoon per onion

1

tbsp

Butter, just a pat, use more olive oil than butter

2

tsp

Kosher salt
Instructions
Heat wide-bottomed skillet on medium-high heat and add oil and butter. Once oil is shimmering, add sliced onions. Sprinkle salt over onions and stir until onions are lightly coated with oil.

Stir every 5-10 minutes, flipping the bottom onions to the top and scraping the bottom of the pan. After initial ten minutes or so of sweating, turn heat down to medium.

After about thirty minutes, if onions start to dry out, you can add a tad more oil or a little water, but only a tablespoon or so. If sticking too bad, turn heat down to low. Cook until amber and soft, about an hour.

Store in refrigerator for one week or in freezer for a few months.
Nutrition
Serving:
6
servings
,
Calories:
184
kcal
,
Carbohydrates:
14
g
,
Protein:
1
g
,
Saturated Fat:
2
g
,
Cholesterol:
5
mg
,
Sodium:
798
mg
,
Fiber:
2
g
,
Sugar:
6
g