Leftover Turkey — what should you do with it? Try these yummy Hand Pies with Cranberry and Boursin. Use all your leftovers: pie crust dough, turkey, cranberry sauce, and just add a little Boursin cheese to pull it all together. It's delightful!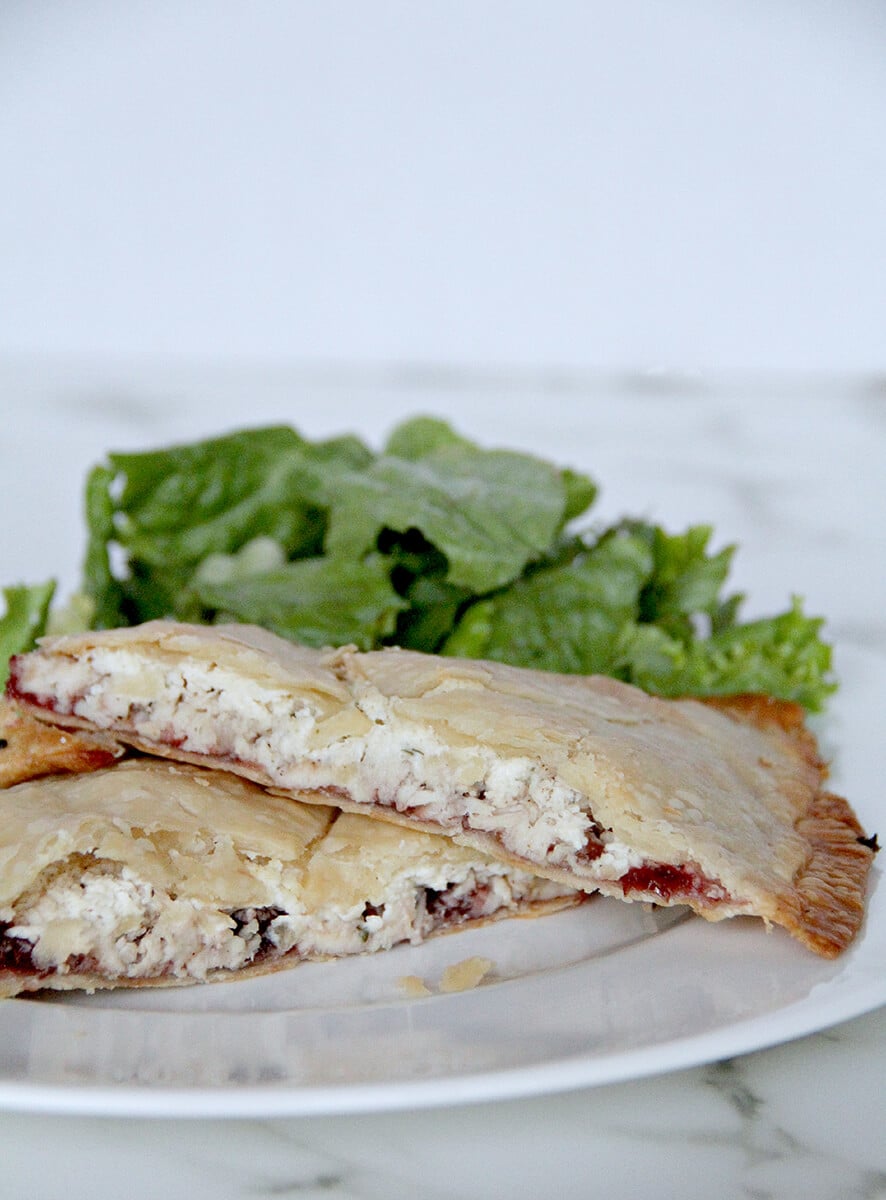 It's the morning after. You awaken, bleary-eyed, a little hungover, hand grasping around the nightstand feeling for your phone or glasses or a do-over. Finding none of those, you climb out of bed and stumble to the bathroom.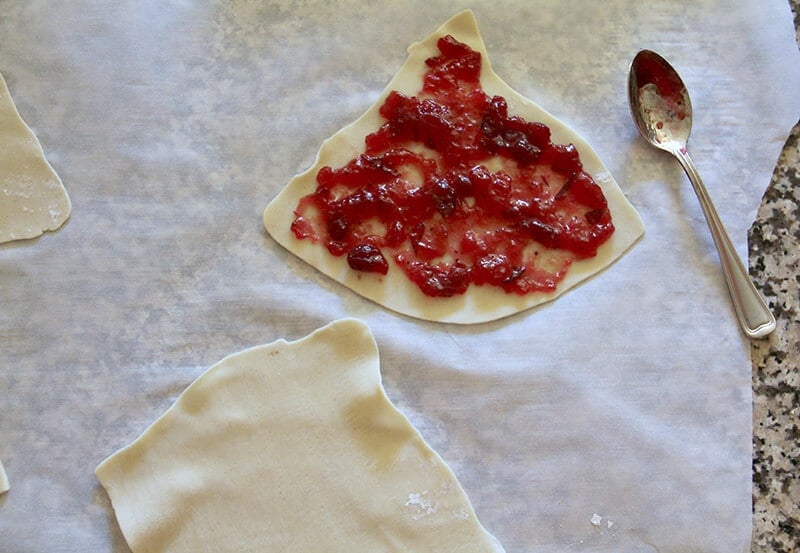 Yesterday morning's stale coffee is still in the pot so you put a cup in the microwave, uncaring about the taste, just wanting the caffeine jolt. The evidence of last night's misdeeds glare from the counter like sour grapes settling to the bottom of the glass.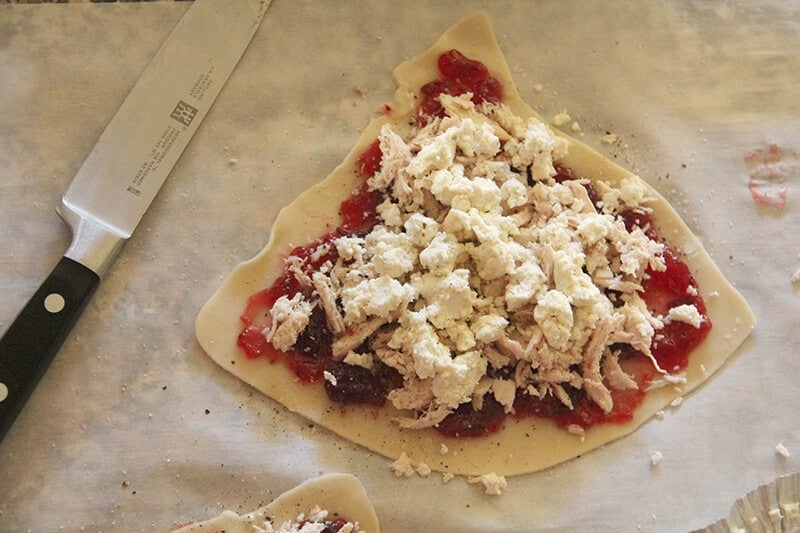 Like so many mornings before, you think to yourself, Did I really do that? Why? Why do I put myself in these positions? And what am I going to do now?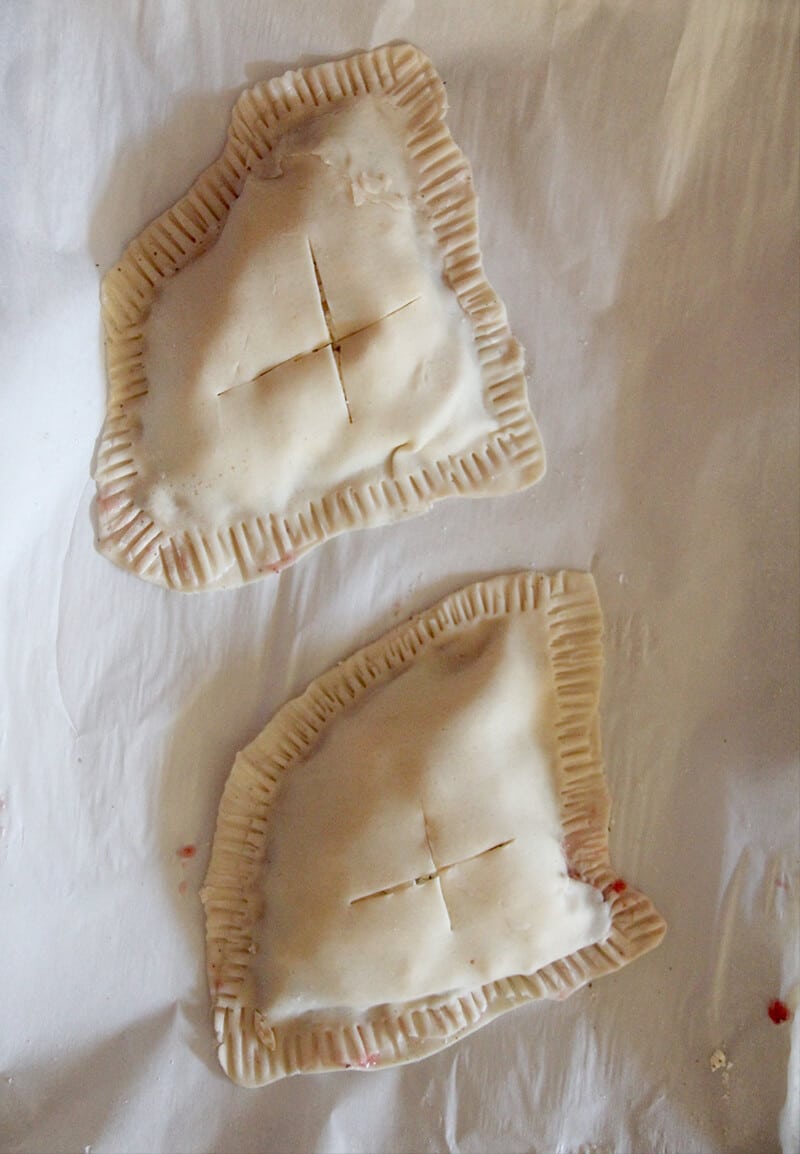 You wander through the quiet rooms, early morning emptiness echoing eerily through the hallway, clothes strewn here and there, shoes peeking out from underneath the sofa, dog panting eagerly to go outside.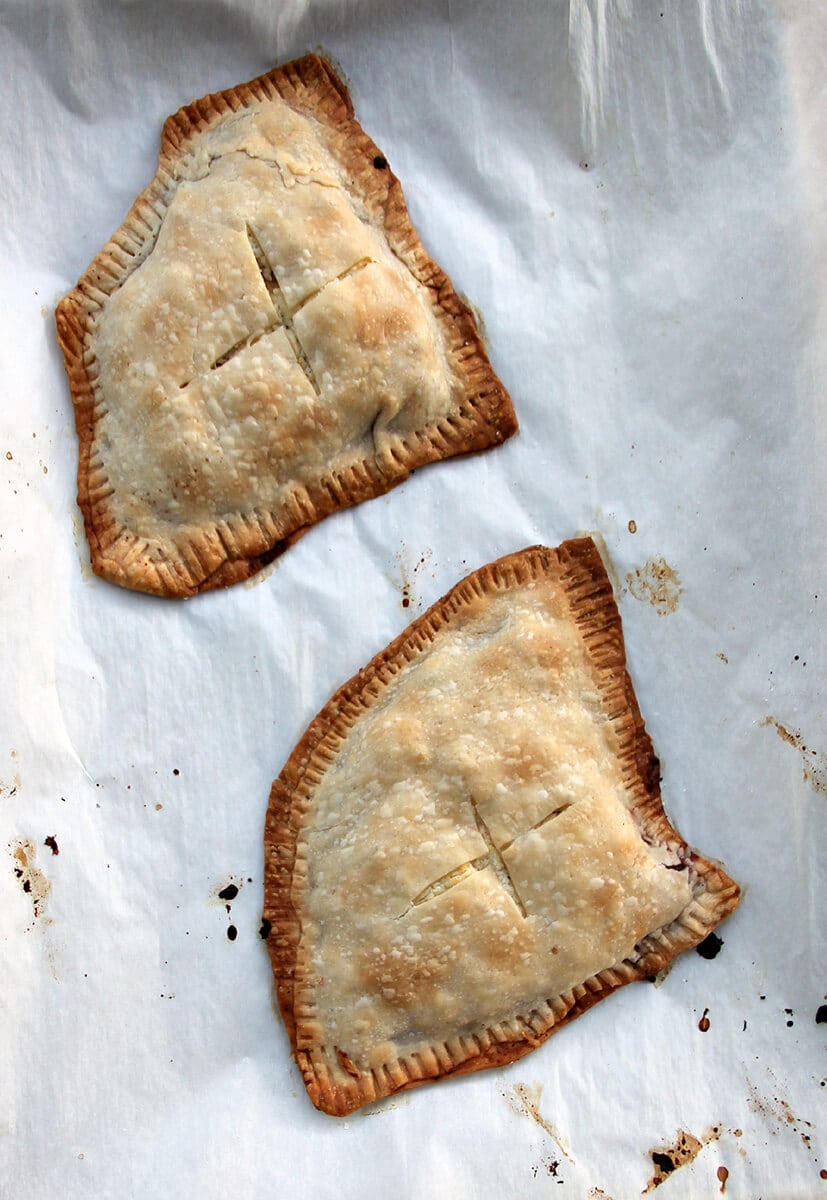 You sigh. Sit down. Breathe. Consider. Think to yourself, It's not all bad. At least I enjoyed it.
Then you gather your resolve, walk slowly back to the bedroom and force yourself to deal with the ramifications of your decisions.
You Step. On. The. Scale.
And realize that you didn't actually gain ten pounds yesterday when you ate turkey and ham and macaroni and cheese and mashed potatoes and rolls and more starches than you eat in a year and pie, oh, there was pie, and cake, and wine, God, yes, there was wine and then! Just when you swore you couldn't eat another bite you did you ate a turkey sandwich late last night standing next to the refrigerator hoping no one would walk into the kitchen and since you were there you might as well wash it down with more wine and okay more pie and well we all know how that goes don't we and now here you are.
So. You might as well make good use of what remains.
How to Make Leftover Turkey Hand Pies:
So easy! Just chop up some turkey, cut pie dough into quarters, and spoon the turkey, cranberry sauce, and Boursin cheese over the dough. Place another piece of dough over the leftover turkey and seal the edges with a fork.
Then bake the pies for about 20 minutes, until a nice golden brown. Perfect use of leftovers for a fresh new flavor!
Leftover Turkey Hand Pies with Cranberry Sauce and Boursin Cheese
Leftover Turkey Hand Pies with cranberry sauce and Boursin cheese are a great way to use your Thanksgiving turkey leftovers.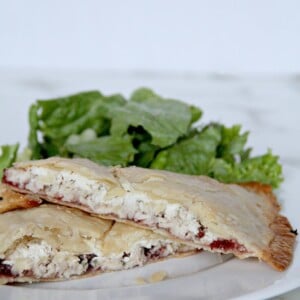 Ingredients
2 9-

inch

pie crusts

1

cup

cranberry sauce

2

cups

chopped cooked turkey or chicken

1

container Garlic and Herbs Boursin cheese

Salt and pepper to taste

You could also use slices of pepper jack or any other cheese.
Instructions
Preheat oven to 400 and line a baking sheet with parchment paper. Unroll both pie crusts and roll them just a little thinner with rolling pin. Cut into quarters to you have 8 pieces total. Spoon cranberry sauce over 4 quarters of pie crust, top with turkey and then a quarter of the Boursin cheese on each.

Place the other 4 pie crusts on top and seal the edges then crimp with a fork. Cut slits in the top of each pie for steam. Bake pies until golden brown, about 20 minutes. Allow to cool 5 minutes before serving.
Notes
Recipe slightly adapted from Cuisine Holiday magazine.
Nutrition
Serving:
4
pies
,
Calories:
633
kcal
,
Carbohydrates:
75
g
,
Protein:
17
g
,
Saturated Fat:
8
g
,
Cholesterol:
36
mg
,
Sodium:
486
mg
,
Fiber:
3
g
,
Sugar:
26
g
More Ideas for Turkey Leftovers:
Chicken Pot Pie made with turkey