Pear Salad made with grated cheese and mayonnaise is an old-fashioned Southern favorite. Serve it as an appetizer or side dish to go with almost any meal.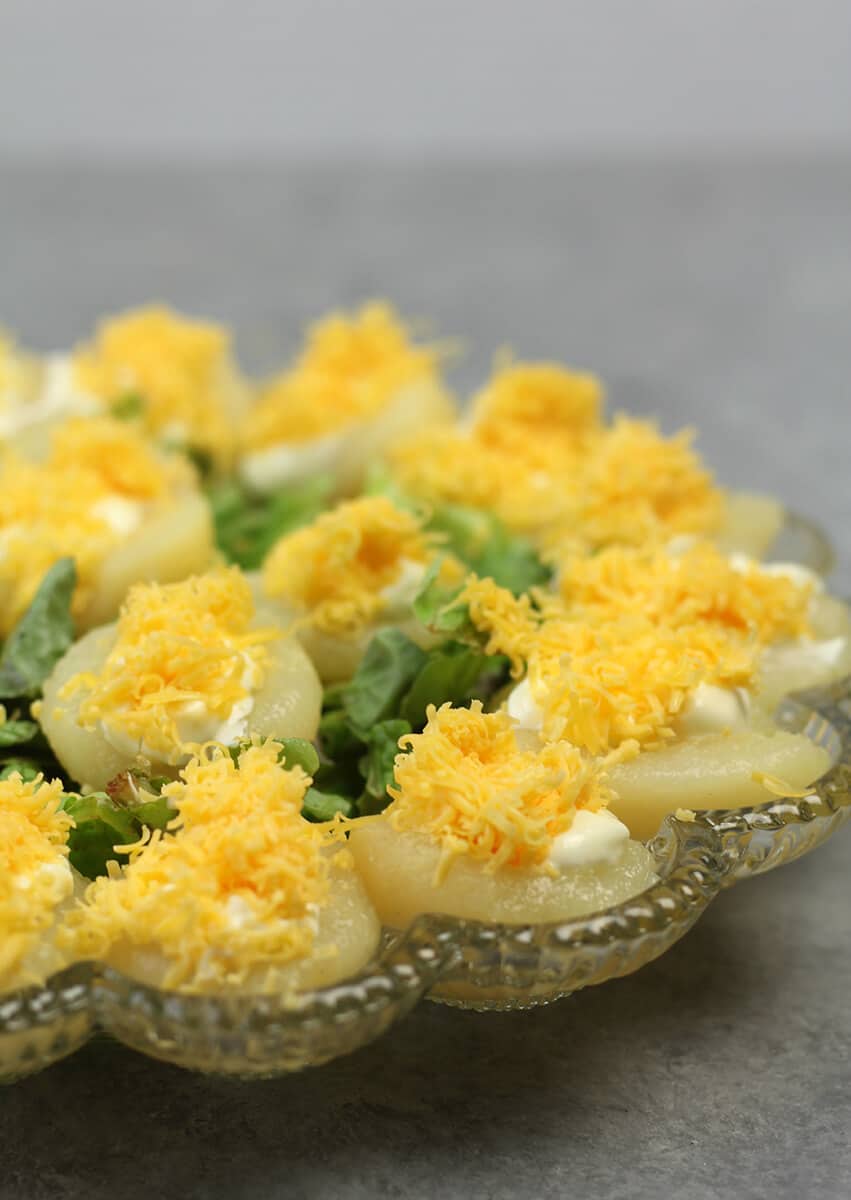 Let me just go ahead and say that if you aren't from the South, you've probably never tasted this particular Southern delicacy before. Canned pears? Yuck. In any other circumstance, I wouldn't eat them. But for this Pear Salad, canned pears have the perfect soft consistency that you need.
I suppose you could poach fresh pears, but that just sounds like way too much work to me!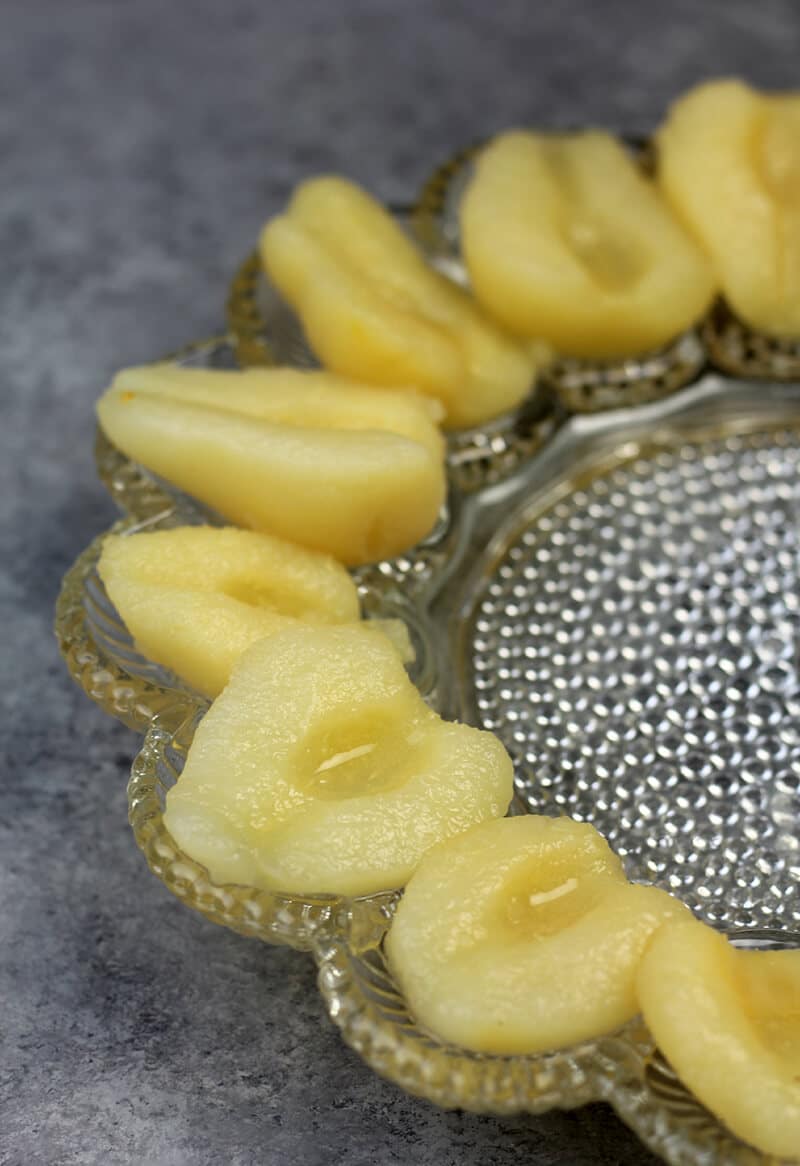 When I was growing up, my mother made this Pear Salad all the time. The ingredients were always on hand and relatively inexpensive. She would serve this in the summertime if we had hamburgers on the grill, or at Easter with our baked ham, or any day in between when she needed a quick side.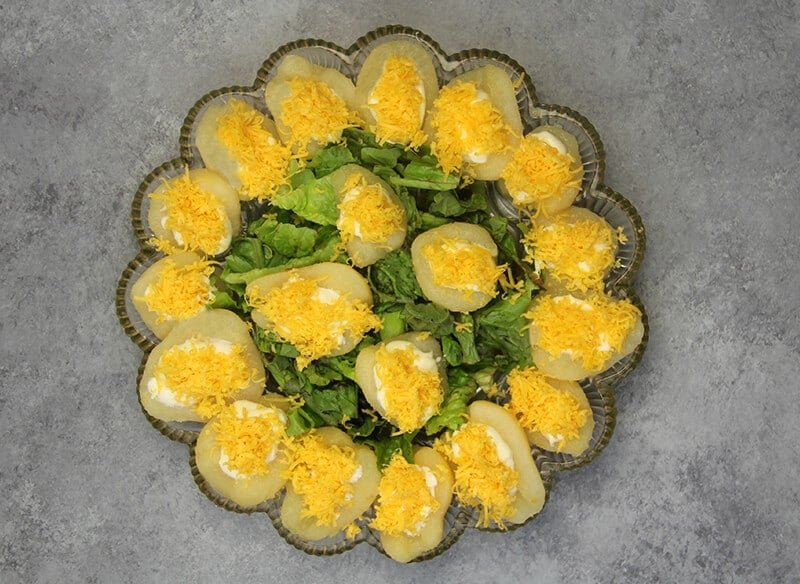 I don't serve this Pear Salad very often because all three of my children turn up their noses at mayonnaise, unless it's hidden in my Pimento Cheese. But I do still love to make it every now and then because it's one of those recipes that transports me back in time.
How to Make Pear Salad
This recipe is not really even a recipe. All you need are a couple of cans of pears, some freshly grated Cheddar cheese, and good quality mayonnaise—Duke's for me, every time.
You can serve the pears on a platter lined with large lettuce leaves or in a deviled egg plate. And if you want to get fancy, a lot of folks add a maraschino cherry on top.
This is a great dish for a potluck dinner or a church picnic—when I was growing up, Pear Salad was always on the table at Family Dinner at our church or any occasion that required people to bring a dish. Someone always brought Pear Salad!
Ingredients
3

cans Bartlett pears in water

¼

cup

mayonnaise

½

cup

grated Cheddar cheese

12

maraschino cherries
Instructions
Drain pears. Line platter with lettuce leaves or use a deviled egg platter and set pears out on dish.

Drop a dollop of mayonnaise in the center of each pear, about a teaspoon or slightly more.

Place a large pinch of grated cheese on top of the mayonnaise. Garnish with a maraschino cherry. Serve pears chilled.
Click here to save this recipe to your Pinterest board!
Nutrition
Serving:
12
servings
Calories:
50
kcal
Protein:
1
g
Saturated Fat:
1
g
Cholesterol:
6
mg
Sodium:
58
mg
UPDATE NOTES: This post was originally published August 11, 2017, and on May 11, 2022, was updated with one or more of the following: step-by-step photos, video, updated recipe, new tips.