Balsamic reduction from balsamic vinegar is easy to make and a great, low-calorie way to flavor fresh vegetables and grilled meats.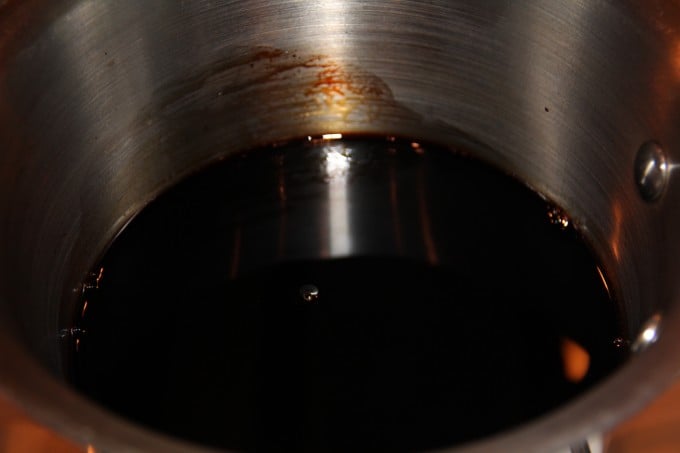 I must be on a balsamic vinegar kick...the last post was Balsamic Roasted Chicken and now we have balsamic vinegar reduction. It's just such a wonderful flavor enhancer, I can't resist adding it to almost everything!
When you reduce a good quality balsamic vinegar, it becomes slightly syrupy and has a more concentrated flavor—and is fat-free! I like to drizzle it over meats or vegetables or even toasted French bread and bruschetta.
How to make balsamic reduction
The best part about balsamic reduction is how unbelievably easy it is to prepare. You just pour a cup or two of balsamic vinegar in a saucepan, bring it to a boil then turn down to a simmer and cook until it's reduced by almost half. That's it, and you can then put it in the refrigerator and save it for weeks.
Tip: You can add a little honey to give it a little more sweetness if you prefer. Or for a different flavor boost, add a little brown sugar.
How to serve
There are so many possibilities for serving your balsamic reduction or glaze. You can drizzle it over grilled shrimp or almost any grilled meat, like chicken, pork, or fish.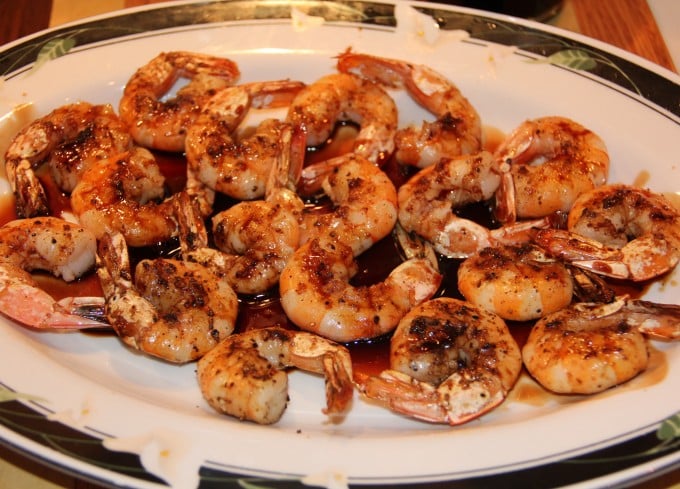 I love to pour some over grilled or fresh vegetables, especially tomatoes. Our balsamic glaze provides just the right amount of Zing! without being spicy or overbearing.
It's an excellent low-calorie, fat-free condiment.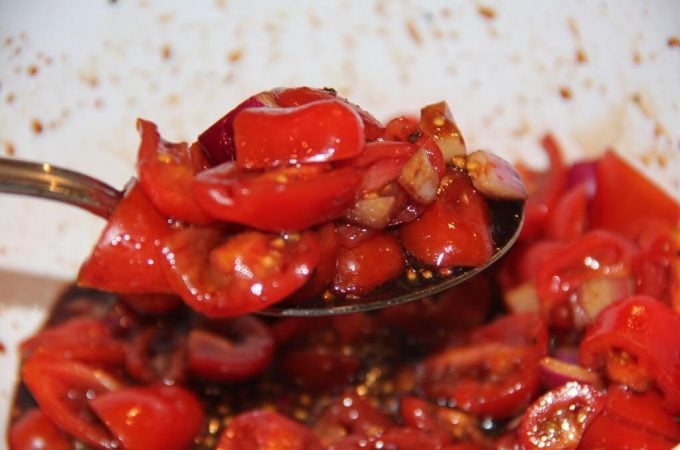 How to store
Balsamic reduction will keep in the fridge for several weeks in a jar or airtight container.
It also makes a great gift. Just pour it in small mason jars, tie on a pretty ribbon and share with friends and family—a super easy, inexpensive way to make folks happy!
Ingredients
2

cups

good quality balsamic vinegar

1-2

tablespoons

honey or brown sugar (optional)
Instructions
Pour vinegar and any sweetener into saucepan.

Bring to a boil then turn down to a good simmer.

Cook until vinegar is reduced by about half.

Remove from heat and allow to cool a bit.

Can save in refrigerator for weeks.
Click here to save this recipe to your Pinterest board!
Nutrition
Serving:
16
tablespoons
Calories:
28
kcal
Carbohydrates:
5
g
Sodium:
7
mg
Sugar:
4
g