Homemade whipped cream is one of the easiest things you can make, and it's so much better than anything out of a can or tub. Once you get the hang of it, you won't even measure ingredients—you'll just pour some cream in the bowl, add a little sugar and vanilla, and start mixing. That's really it!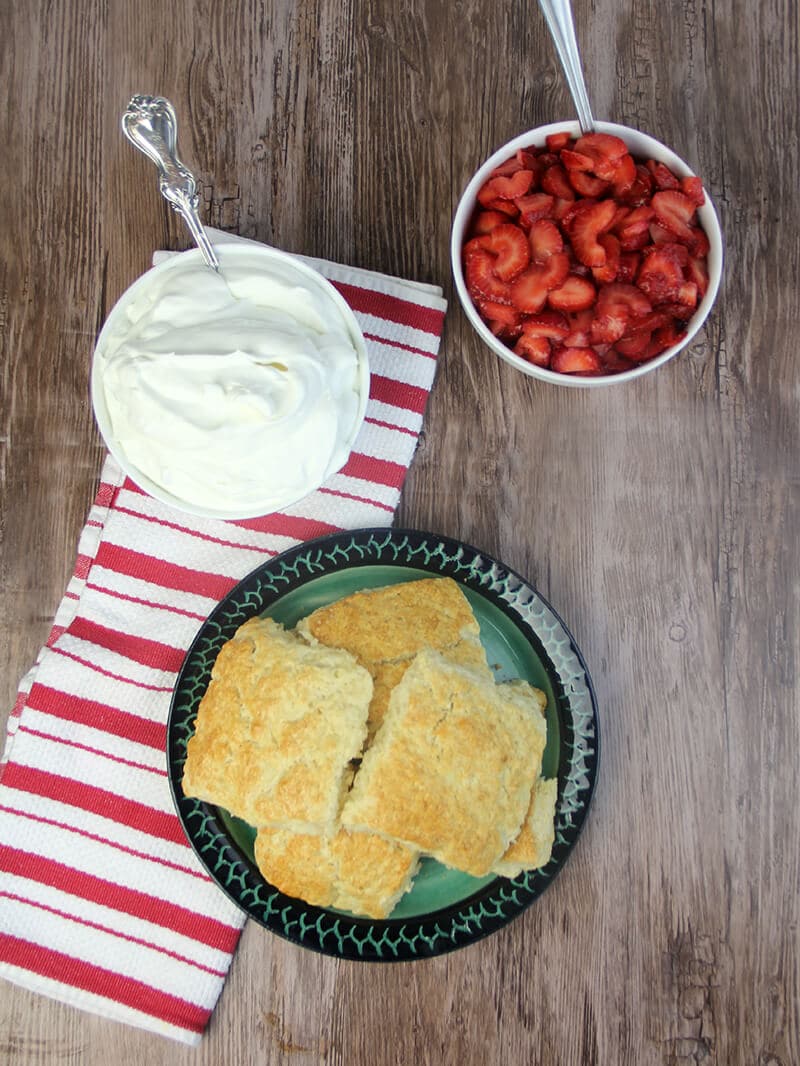 You know how sometimes you want to host a little dinner party, but you just don't have time to cook everything? So maybe you cook an entree, like my Easy Skillet Lasagna, and pick up a grocery store dessert. Or is that just me?
Everyone loves apple pie, but it takes a while to make, so I might grab one from Costco (my favorite), or even a frozen Mrs. Smith's or Marie Callendar's from any grocery store.
Or maybe I'll toss together some sliced peaches or some assorted summer berries with a little sugar, or make this lovely Raspberry Trifle. Any of those desserts would be enhanced with this quick and easy homemade whipped cream!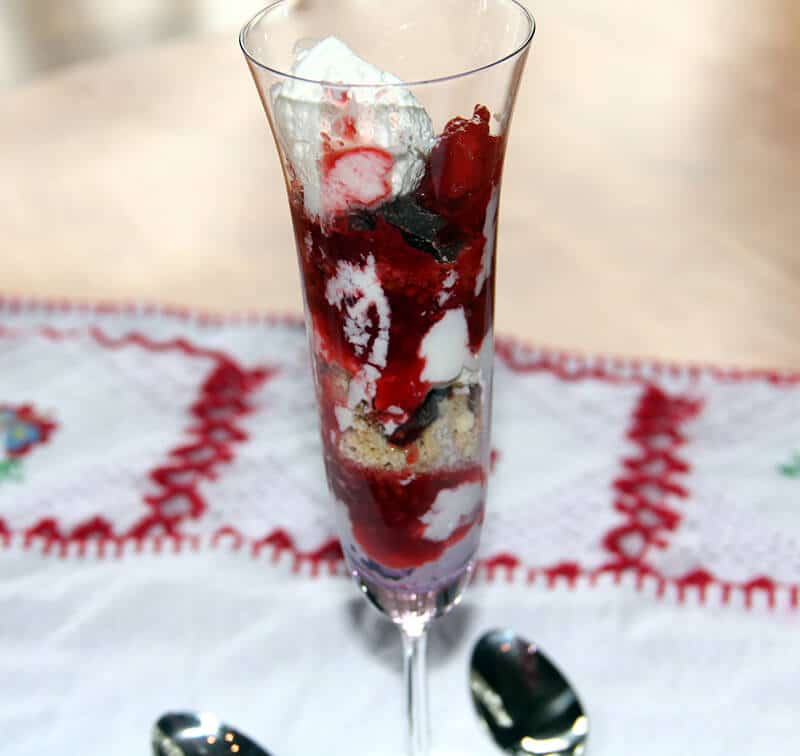 While vanilla ice cream is usually a good choice to dress up a store-bought dessert, there's something about homemade whipped cream that puts the Wow! factor in any dessert. And you can change it up too—sometimes I use vanilla extract only but sometimes I add a little almond extract or bourbon, depending on what I'm serving the whipped cream with.
How to make homemade whipped cream
So, a few tips for making homemade whipped cream: make sure everything is cold. Really cold. As in, place the bowl and beaters in the freezer for a few minutes before you start whipping the cream.
If you have a stand mixer, the freezer step is not totally necessary and to be honest, most of the time I forget to do this and it's fine. It will just take a few more minutes, but I don't mind because I can do other things while the mixer is doing the work!
However, if you're using a hand mixer then you definitely want to place the bowl and beaters in the freezer.
Second tip—only use HEAVY cream. Any other kind of cream will not give you the consistency of whipped cream.
Third tip—be careful not to beat the cream too long and don't make it too far in advance. I try to always make my whipped cream the day I need to use it, maybe the day before, otherwise it starts to lose the set and will get soupy.
That's it! It's really so easy and once you've done it a few times, I promise you won't even need to look at a recipe and you'll always make your own homemade whipped cream.
Homemade Whipped Cream
Homemade whipped cream is easy to make and tastes so much better than the can!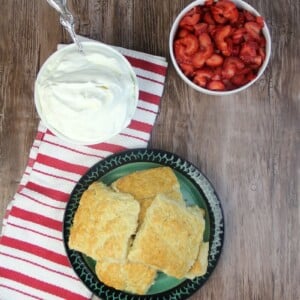 Ingredients
1

cup

heavy whipping cream

3

tbsp

granulated sugar

½

tsp

vanilla extract
Instructions
Place mixing bowl and beaters in freezer for 15 minutes before whipping cream.

When ready, pour cream into bowl of stand mixer and beat on medium until soft peaks start to form.

Pour in sugar and vanilla, mix on low for a few seconds, then switch to high and beat until desired consistency (soft or stiff peaks), which will only take a couple of minutes.

Don't overbeat!
Notes
Serve immediately or cover and refrigerate up to 2 hours.
Nutrition
Serving:
6
servings
,
Calories:
161
kcal
,
Carbohydrates:
7
g
,
Saturated Fat:
9
g
,
Cholesterol:
54
mg
,
Sodium:
15
mg
,
Sugar:
6
g