Shredded Crockpot Chicken is so easy and gives you enough shredded chicken to freeze and save for several meals. Save yourself some time and try this recipe today!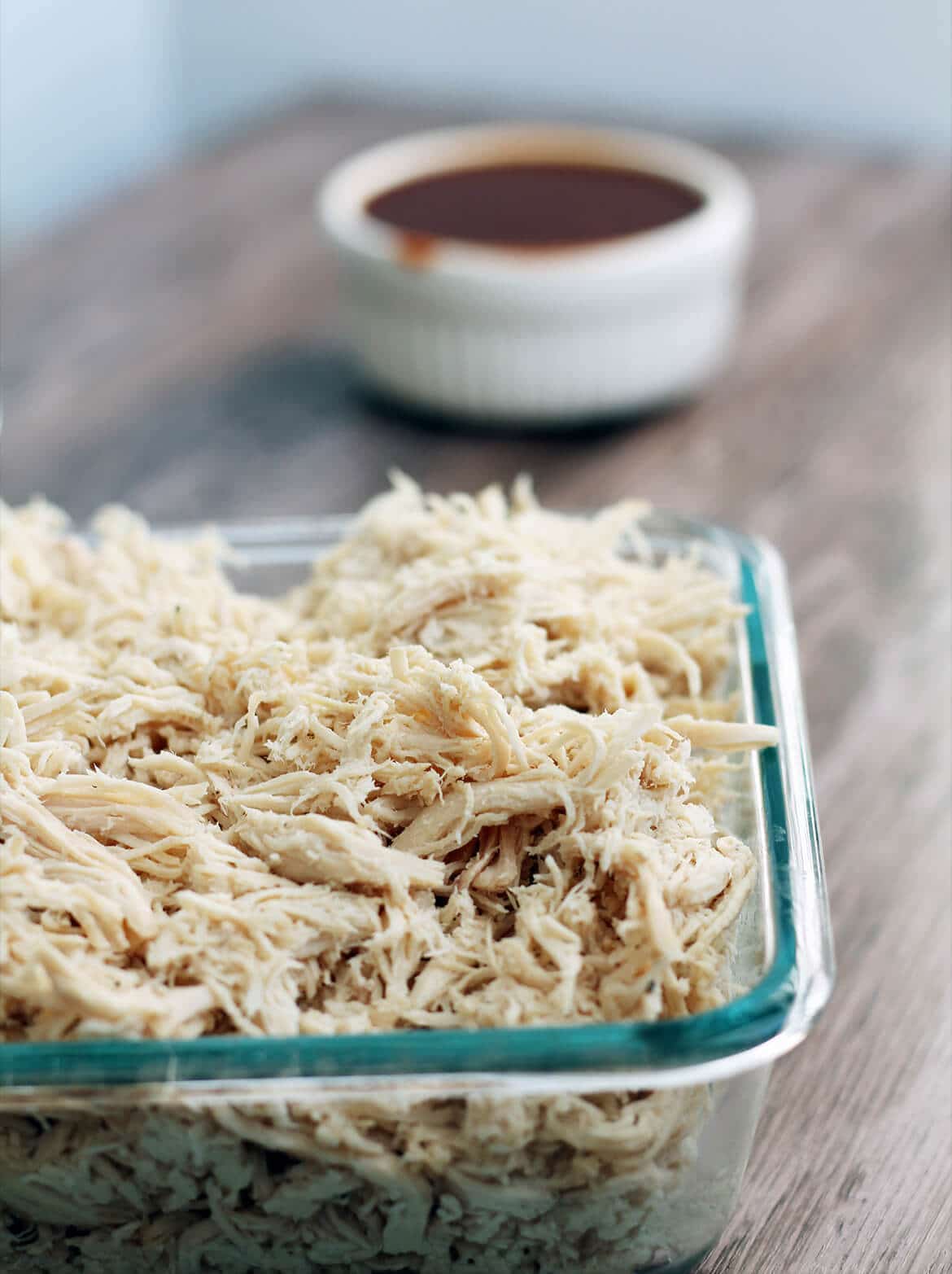 Do you love super easy recipes? I sure do! This Shredded Crockpot Chicken is one of the easiest things you'll ever make—pinky promise! It's perfect to use with recipes like Southern Chicken and Dumplings.
I don't know about you, but I don't like slow cooker recipes that require a lot of extra steps. To me, that totally negates the whole purpose of using the crockpot in the first place!
I don't want to have to chop a ton of vegetables, or saute vegetables before putting them in the slow cooker, or sear the meat, or any of those extra steps that a lot of crock pot recipes call for.
However, those steps DO result in better tasting food, so last year I bought a slow cooker that allows me to sear meat right in the pot—no washing extra skillets! That's a time saver and the added benefit is that you get the deliciousness from the sear left right in the bottom of your crockpot.
How to Make Shredded Crockpot Chicken
This shredded crockpot chicken doesn't require any searing or any chopping so it's one of my favorite slow cooker recipes. I literally buy a package of organic chicken breasts from Costco and dump them right into the crockpot.
All you need to add is a little water, salt, and pepper.
I don't add additional seasonings to the chicken unless I'm using all of it for one specific recipe. Usually I'm just making a bunch of chicken ahead of time to put in the freezer and use for multiple recipes, so I like to keep the flavors simple.
I add seasoning or sauces when I'm making whatever recipe I'm using the chicken for, like my Chicken Enchiladas or Chicken Salad.
This shredded crockpot chicken is great for any recipe that calls for shredded chicken. In addition to Chicken Enchiladas and Chicken Salad, I use it for these recipes: