The Top Ten Recipes of last year is my annual list, based on reader favorites and the blog statistics. These are the recipes that readers consistently go to, cook, share, and LOVE!
Here we go, your top ten favorites from 2019! Some of them are a surprise to me—and some that are missing are a surprise! Without further ado, here they are:
Top Ten Recipes of Last Year:
#1
Baked Pork Chops with Cream of Mushroom Soup - this easy pork chop recipe remains the top recipe on the site and for good reason! It's delicious and did I mention EASY?
#2
Meatloaf Muffins - a jump from #3 to #2! And one of my family's favorites! I use my Classic Meatloaf recipe and bake in muffin pans so you get extra crispy edges on each one! We love to make up a double batch and keep some in the freezer for busy nights.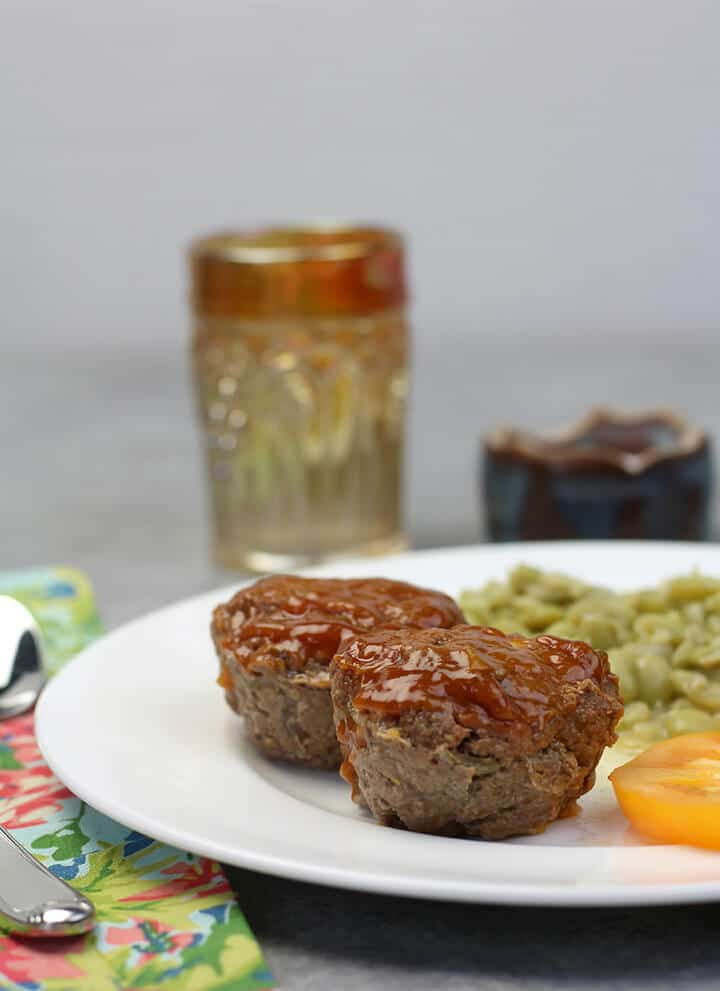 #3
Easy Apple Crisp with No Oats - Lots of people are looking for a great apple crisp recipe with a streusel that doesn't call for oats and this recipe is perfect! Make it in one dish for easy clean-up.
#4
Granny's Fried Apple Pies - This one had a big jump from #8 to #4 and for good reason! These are the real deal fried apple pies, not the factory kind or even the fancy ones you get at the apple farm. These are made the way Southern grandmas used to make them!
#5
Fudge Pie with Cocoa - a perennial favorite, this Fudge Pie has been in my top 10 since it was posted. You can make it in less than an hour with just pantry ingredients. Perfect for potluck!
#6
Chili without Beans - my family prefers chili without beans, so I came up with this hearty recipe to satisfy their tastes. With lots of peppers and seasonings, this chili recipe is full of flavor!
#7
Lemon Glaze - a new favorite in the top 10! This easy Lemon Glaze will liven up your pound cake or cookies and is quick to make!
#8
Southern Caramel Cake - no one can say a real caramel cake is easy, but with this step-by-step photo tutorial, you can do it!
#9
Creamy Baked Macaroni and Cheese - our family gatherings would not be complete without this Mac and Cheese! It's the cheesiest and creamy and absolute comfort food.
#10
Herb Butter - another new one for the list! I've been slathering this Herb Butter on my turkey and chicken for years. It adds so much flavor!
Here are a few kitchen tools that will help you prepare these Top Ten Recipes:
Knocked out of the Top Ten Recipes last year:
Cream Cheese Pound Cake - a favorite among my family and friends for decades, this is a no-fail, super moist pound cake recipe that you will turn to time and time again.
Southern Deviled Eggs - deviled eggs are so easy and a lovely tailgating dish or a potluck supper dish. And don't forget your deviled egg plate--every hostess should have one!
The Best Chocolate Chip Cookies - these award-winning chocolate chip cookies are simple and amazing! Try them!
What types of recipes do you want to see this year? Leave me a note in the comments please and I'll try to accommodate your requests. And if you cook one of these Top Ten Recipes, please tag me on Instagram so I can see your pictures!
Thank you so much for reading and supporting Southern Food and Fun. This website could not continue without my long-time subscribers and readers and I thank you from the bottom of my heart. I'm looking forward to sharing some great new recipes with you in the next few months.
If you've tried this recipe, please rate the recipe and leave a comment below!

You can also follow me on Facebook, Twitter, Instagram, and Pinterest.

And please join the Southern Food and Fun Facebook group to get all the Southern Food and Fun recipes.