Here's a guide to some Valentine's Day dinner menus that you can make for your sweetheart if you're into that sort of thing. If you've read this blog for any length of time, you know that I am not—but I try to support those of you who are! You might want to check out my Confessions of Valentine's Day post.
You can mix and match the sides and desserts for all of these Valentine's Day dinner menus, but these are the ones I would serve together.
This baked salmon recipe is one of my favorites, and the banana split dessert is probably the easiest dessert on this blog!
Baked Salmon with Chile-Caper Vinaigrette
Easy Kale Salad with Mango Chutney Dressing
My family doesn't love ricotta cheese, so I created this skillet lasagna recipe without ricotta. And if you want to make regular lasagna, this recipe doesn't use ricotta either.  And the fudge pie is one of the most popular recipes on the blog!
Easy Skillet Lasagna without Ricotta
Green Salad with Arugula and Fresh Herbs
Fudge Pie with Cocoa – Easy and Amazing!
Kids love these parmesan chicken cutlets and the chocolate molten lava cake. This is one of my favorite menus. You could always substitute Southern Green Beans for the roasted green beans.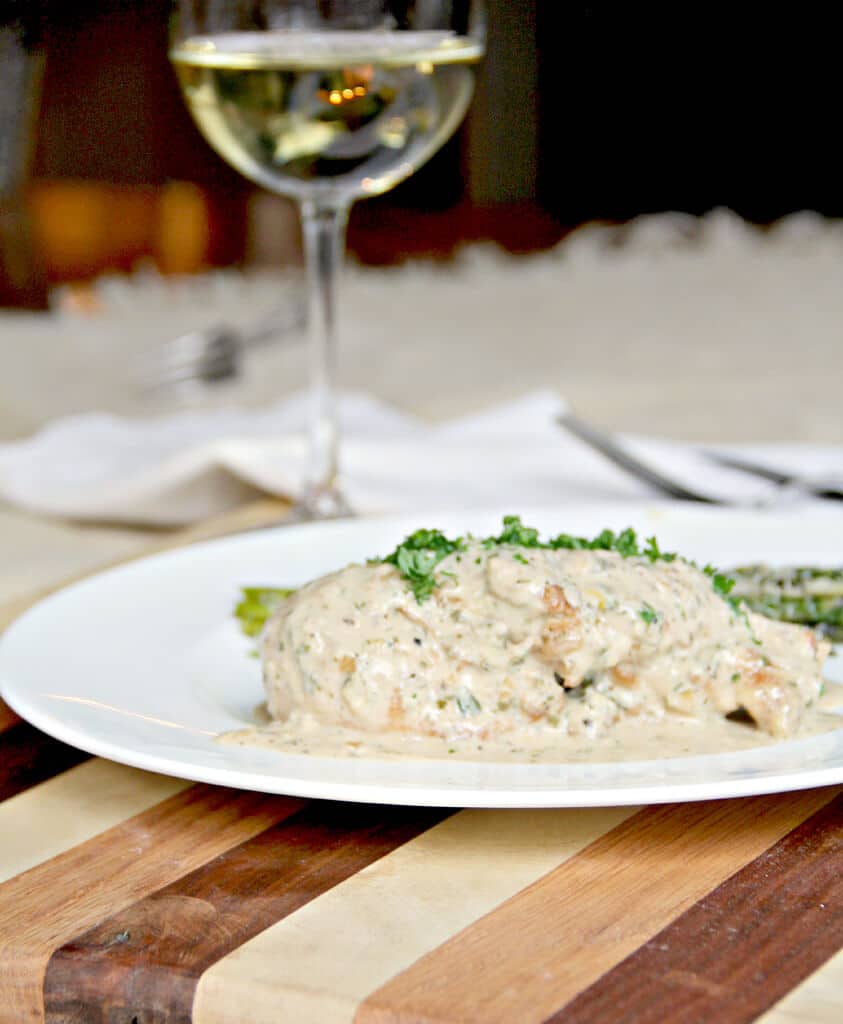 This menu is a little fancier, but still pretty easy. The cake is a little time consuming but the rest of it can be done in an hour or so.
Green Salad with Arugula and Fresh Herbs
You could put the short ribs in the slow cooker in the morning and make this menu a totally doable weeknight Valentine's Day dinner menu!
Other special desserts:
Raspberry Shortbread Crumble Bars
If you use one of these Valentine's Day dinner menus, please tag @inasouthernkitchen on Instagram and post it on our Facebook page!