Slow cooker barbecue meatballs, Puerto Rican style with recaito and honey barbecue sauce—easy and delicious!
A few years ago, my friend Jenni brought a crockpot full of these barbecue meatballs to our Super Bowl party. Everyone went nuts! The meatballs were devoured before anything else—and we had a LOT of yummy food available!
Of course I had to get the recipe from my friend, and it turns out that it's crazy easy! Just meatballs, seasonings, barbecue sauce, and spices—and everything gets dumped into the crockpot! What??!!
But yes, seriously, that's how easy this recipe is and people love these meatballs! You can make your own meatballs or just use frozen ones. I usually keep it easy and use the frozen ones because you can dump them into the slow cooker and go.
How to Make Slow Cooker Barbecue Meatballs
My favorite recipes for parties or busy occasions are ones that don't require me to do a whole lot of chopping, and this one fits that requirement perfectly. These Slow Cooker Barbecue Meatballs are made using the frozen seasoning of chopped onions and peppers—do you keep a bag of this seasoning in your freezer? It's so perfect when you don't have time to chop fresh vegetables. You can use this pre-chopped bag for soup or recipes like these meatballs, which is especially nice when you realize you're out of onions or peppers and don't want to run to the store.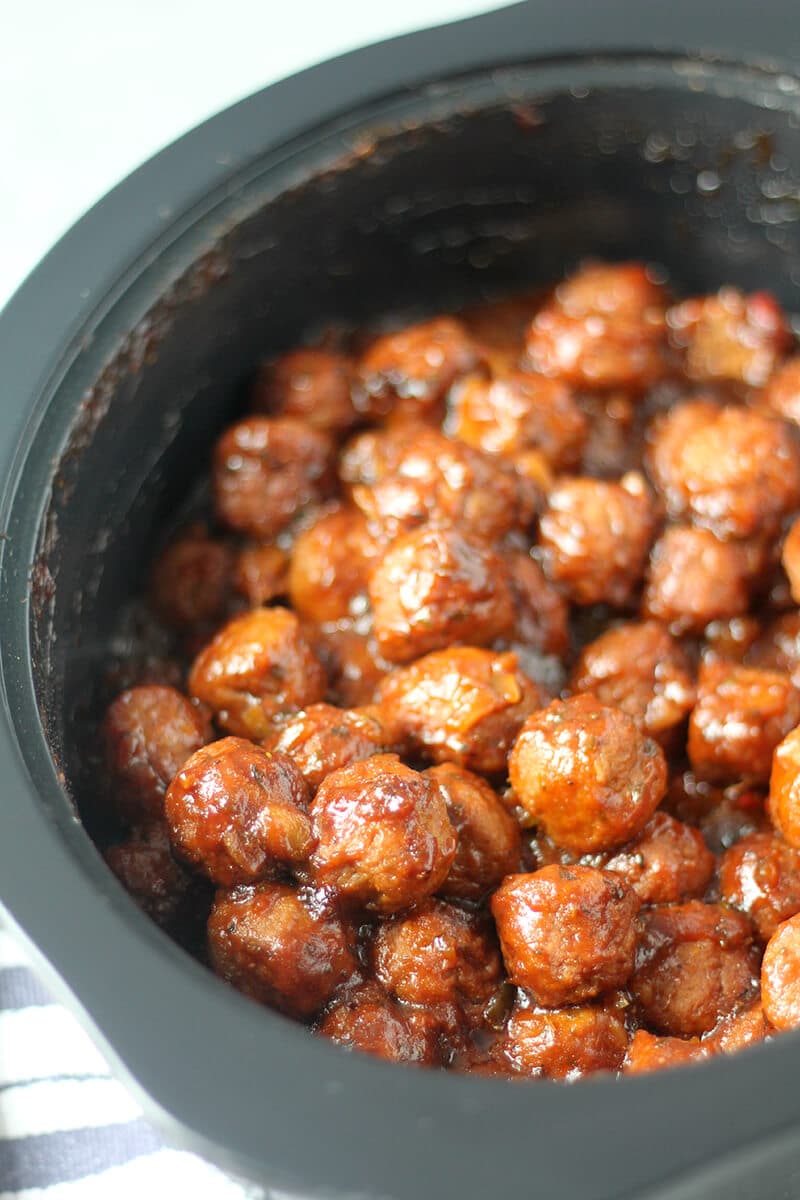 I use a honey barbecue sauce for the meatballs, but any sauce would be fine so if you like a spicier sauce then try that. And the other seasonings can be adjusted to taste as well.
You don't need to do anything to the frozen meatballs other than dump them in the slow cooker. Then add the frozen seasoning mix and the other ingredients. It'll be a little difficult to stir at first since everything is cold, but stir gently and then stir again after an hour or so. You can cook these barbecue meatballs on high for about two hours or low for a little longer—you're basically just heating them to blend all the flavors.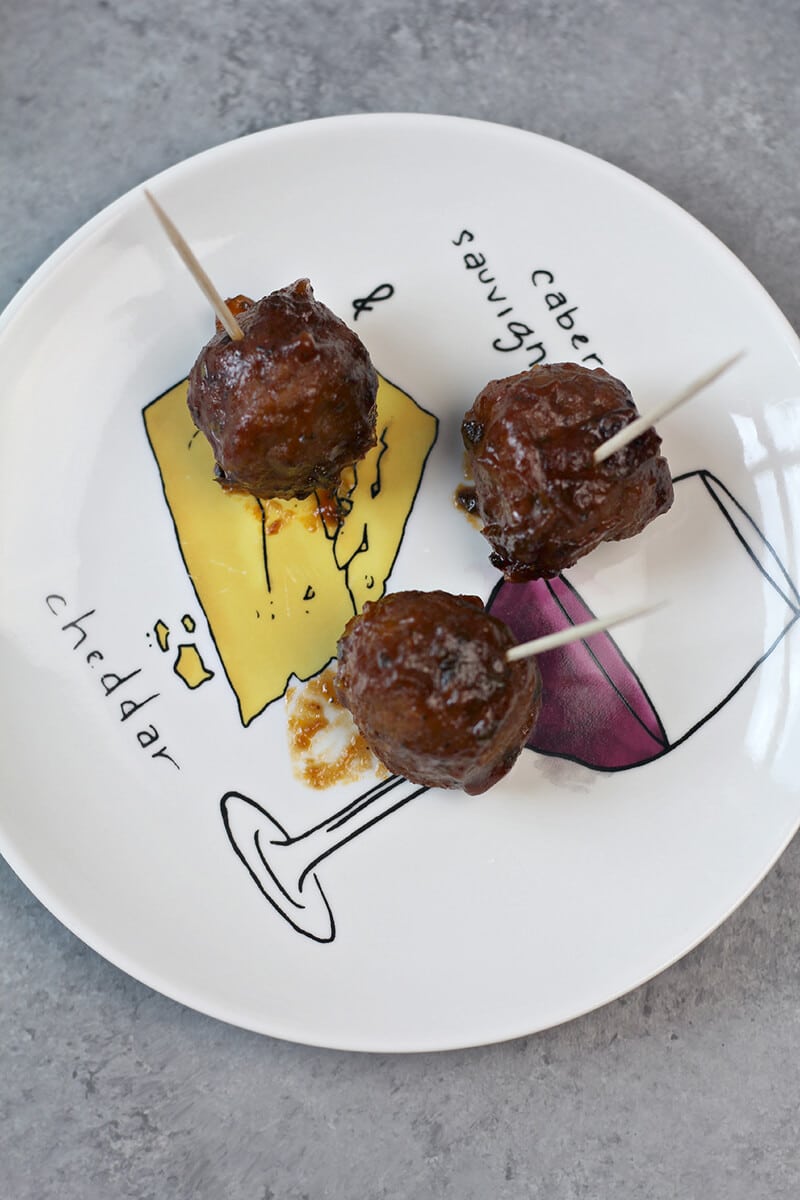 That's it! See how easy that is? Dump and go!
What other foods do you plan to have for the Super Bowl? I can't show up to a party without these Honey Garlic Sriracha Wings or my Pimento Cheese.
Slow Cooker Barbecue Meatballs
Slow cooker barbecue meatballs, Puerto Rican style with recaito and honey barbecue sauce—easy and delicious!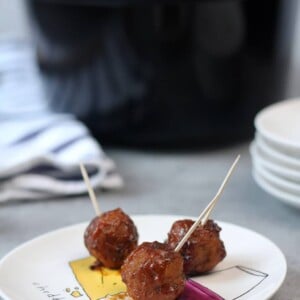 Ingredients
4

lbs.

frozen meatballs, unseasoned

1 12-

ounce

bag frozen chopped seasoning blend

¾

cup

Goya Recaito Cilantro cooking base

2

cups

honey barbecue sauce

2

teaspoons

dried Culantro (in the Hispanic section)

2

teaspoons

salt

2

teaspoons

black pepper

2

tablespoons

ground cumin

1

tablespoon

dried oregano

2

teaspoons

garlic powder
Instructions
Place all ingredients in slow cooker. Stir gently and cook on high for 3 hours, stirring gently every hour.

Serve warm.
Nutrition
Serving:
15
servings
,
Calories:
389
kcal
,
Carbohydrates:
16
g
,
Protein:
21
g
,
Saturated Fat:
9
g
,
Cholesterol:
87
mg
,
Sodium:
771
mg
,
Sugar:
12
g